Case Study
Improving vaccines with Evolve.
Client Background
Phononic, a company that is revolutionizing cooling and heating with new medical-grade healthcare refrigerators, came to Mellonaid with an urgent task. They needed help taking their first cooling system, Evolve, to market. Their product needed a name, branding, and a marketing strategy that would set them up for a successful product launch in a competitive market. Mellonaid was excited to partner with Phononic, take on this challenge and offer what we do best.
In order to design a brand that would stand above the competition and build trust with potential buyers, our strategy began with asking pin-pointed questions and digging into a wide span of product research. Once we determined the analytical side of purposeful branding, we then created a custom-fit look in Phononic's design. Mellonaid led the marketing initiative, covering all aspects of a product launch, which included everything from naming the product and developing their messaging to executing the product's unveiling. All of the details surrounding creating their collateral material, packaging, UI design, email marketing, event planning and trade show positioning, were designed with the end buyer in mind. Our goal was to create a product experience that would effectively communicate Phononic's vision to help improve a big problem.
Why were we excited?
We love partnering with companies who do good. Phononic delivers laboratories, research centers and medical facilities the most advanced system available, while providing non-hazardous, non-toxic refrigerant, more sustainable, more accurate temperature control, superior reliability and remote monitoring. Forgot to mention it also lowers operation and maintenance costs. Can you ask for anything more?
Services
Strategy
Branding
Competitive Analysis
Messaging
Copywriting
Naming
Collateral Material
Packaging Design
Experiential Design
User Experience Map
UI Design
Email Marketing
Quality Assurance Testing
Name Plate Design
Trade Show Positioning
Event Planning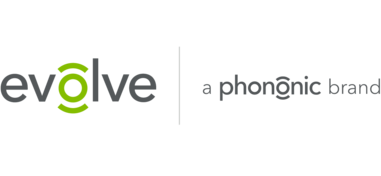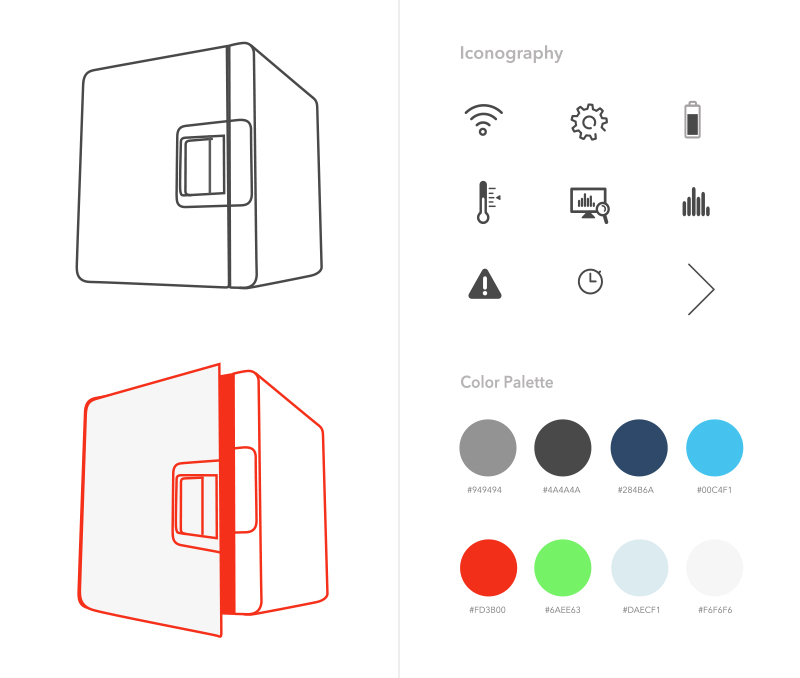 The Challenge
One of the greatest threats of vaccines and pharmaceutical drugs is efficacy or damage due to improper cold storage. Having accurate temperature monitoring, data logging and remote access to refrigeration units in a facility could be difference between life and death. Efficacy of vaccines is critical and can help save lives. According to the Centers for Disease Control and Prevention (CDC), it is estimate that 3,000 to 50,000 Americans die each year from the flu along. Having efficient vaccines would help reduce this number considerably.
Now let's consider the hundreds of diseases and diagnoses that need vaccines or pharmaceutical drugs and all the people around the world. Quickly you come to the realization that Phononic's technology can impact saving lives through improving vaccine storage.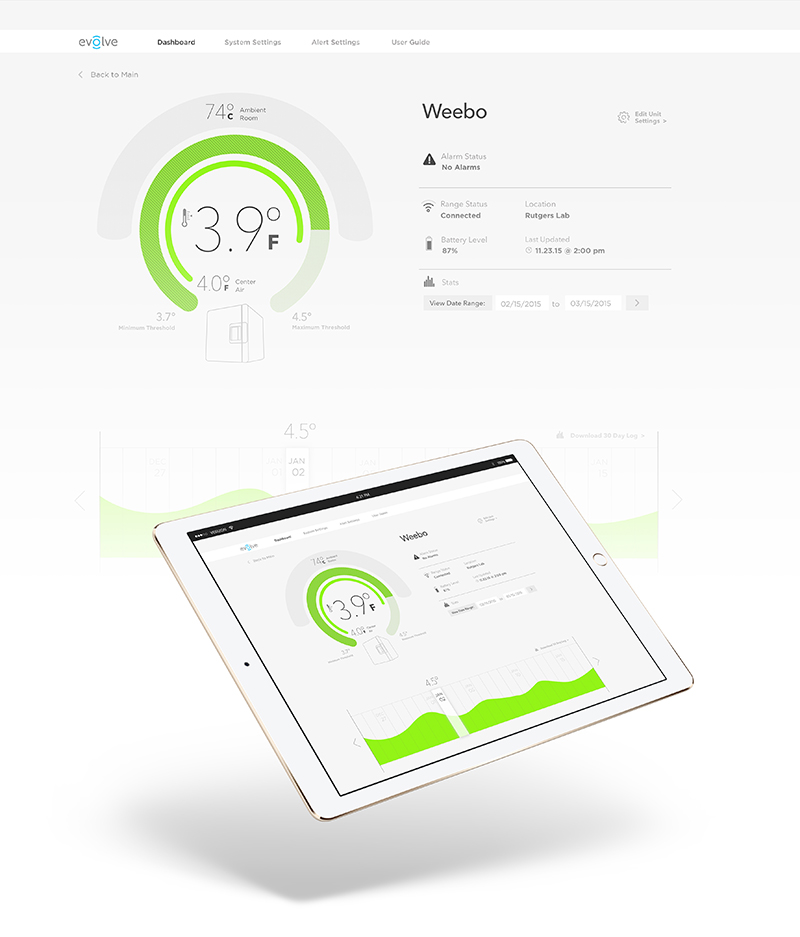 The Solution
Our team collaborated very closely with doctors, researchers and engineers as we started unfolding the story of the Evolve product. Mellonaid understands the importance of knowing a product inside and out in order to effectively communicate brand awareness and execute effective marketing.

From the UI design that a user would need to register the product, analyze the data and monitor the system's proficiency, to the experience a user would have from the moment s/he looks at the box and goes through the process of unraveling the packaging, every detail was scrutinized and designed with the end-user in mind.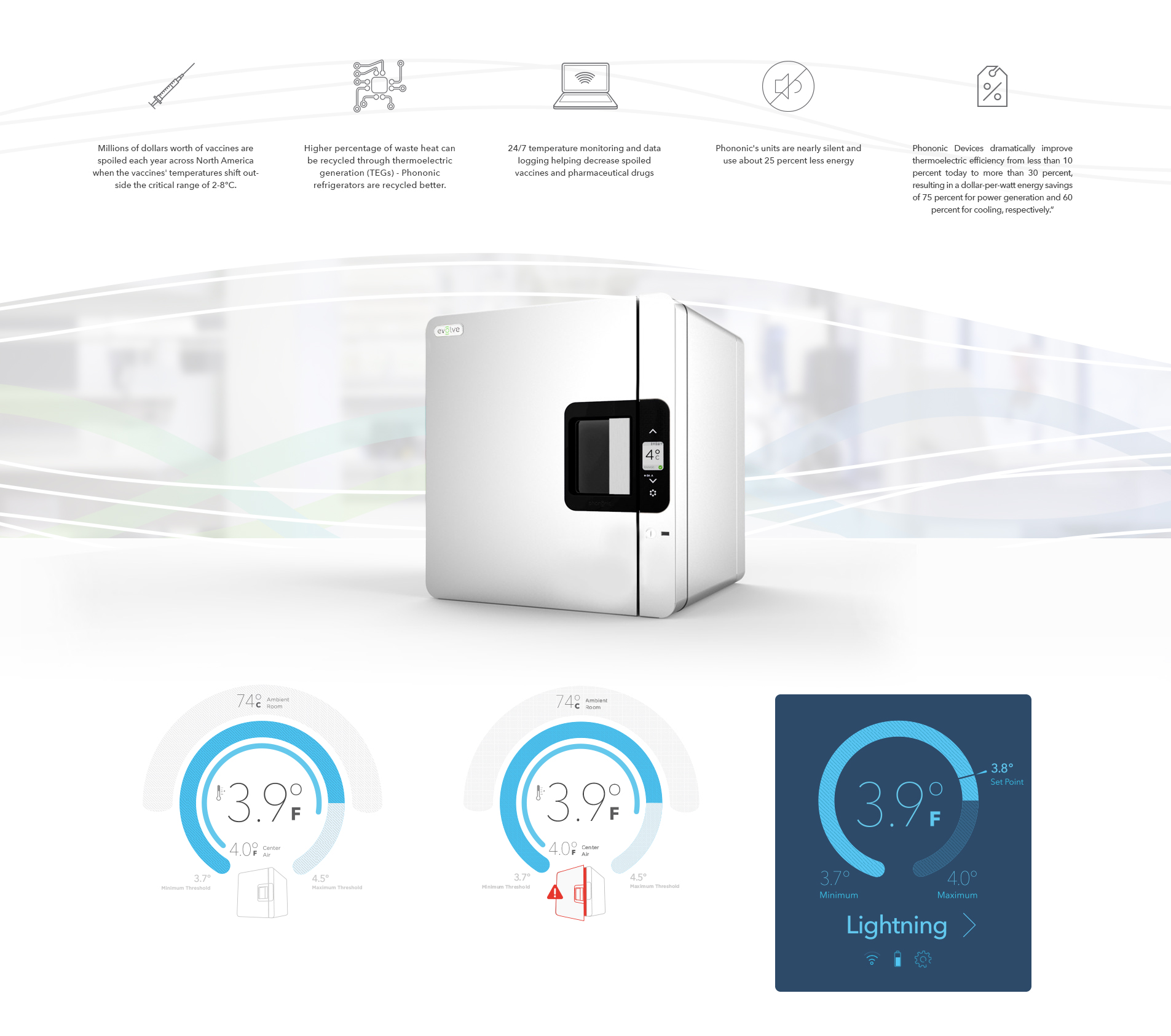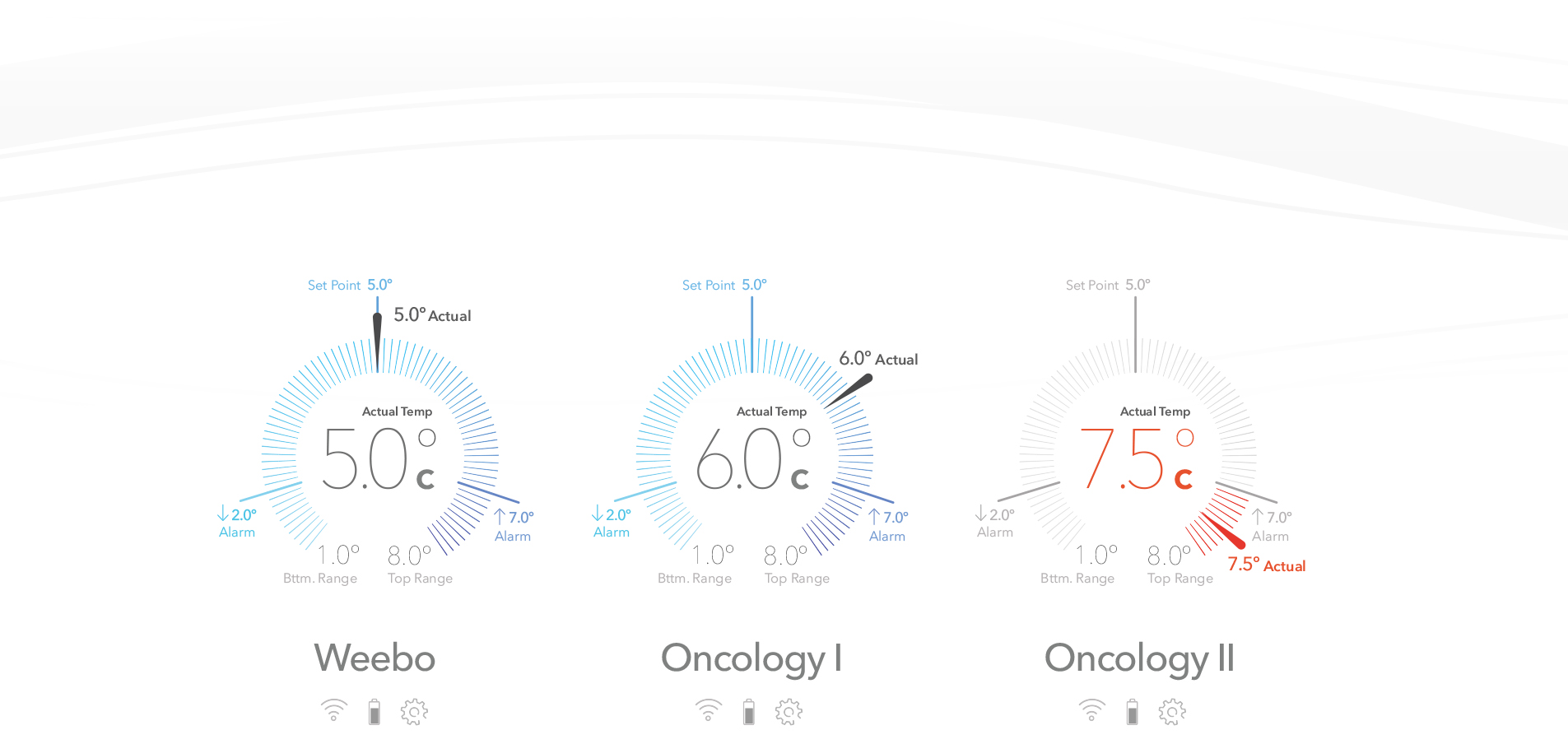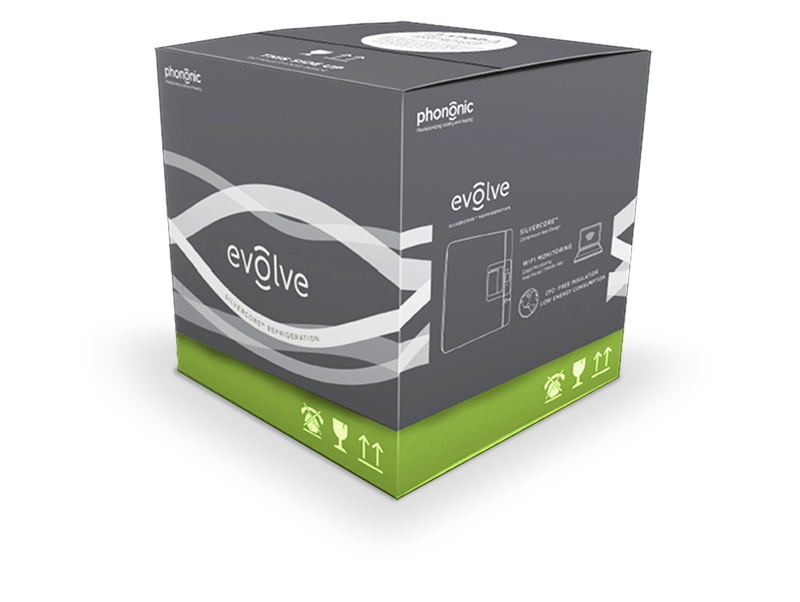 The Results
The design solution Mellonaid created is simplistic to match the clean look of the cooling system. Every aspect of the brand is well documented and able to expand as Phononic penetrates other markets.
So what are the results?
The future is looking great for Phononic. With such a solid design and strong marketing campaign in place, they were able to gain a partnership with the world's largest appliance maker, Haier, starting with high performance wine chillers and branching into residential refrigerators in Europe and Asia. Gaining increased visibility in the market is helping Phononic deliver its amazing products and leave an incredible footprint on the world. And this is only the beginning.