Case Study
A driving force for innovation and the advancement of forensics.
Client Background
The Forensic Technology Center of Excellence works to advance technology by managing the testing and evaluation of emerging technologies in forensic science. Through technical evaluation, assistance and guidance resources, they identify and remove barriers to implementation and acceptance, ensuring that promising technical innovations are put in the hands of forward-thinking practitioners, stakeholders and policymakers.
With a history of success in strategic development and systems implementation, Mellonaid was hired to bridge the gap between forensic technologies and the justice communities throughout North America. Through a redesigned website and immersive back-end user account center, the FTCoE is now able to seamlessly provide knowledge and training of new ideas, policies and practices that expand the knowledge base of forensic science and technology.
Services
Strategy
Competitive Analysis
Branding
Messaging
Market Research
Copywriting
Site Maintenance & Management
Web Design
SEO
Content Management System
Environmental Signage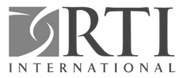 Turning the Outdated Into a State-of-the-Art Experience
Both informative and actionable, the FTCoE website serves as a resource and training center for the forensic technology and justice communities throughout North America.
With an increasing number of unique visitors per month and an outdated platform, it was evident that a more stable, functional and user-centric solution was put in place to handle the demand. After identifying the target users and conducting extensive upfront research, we were able to create a modern, streamlined design packed with fluid movement and maximum flexibility for future growth.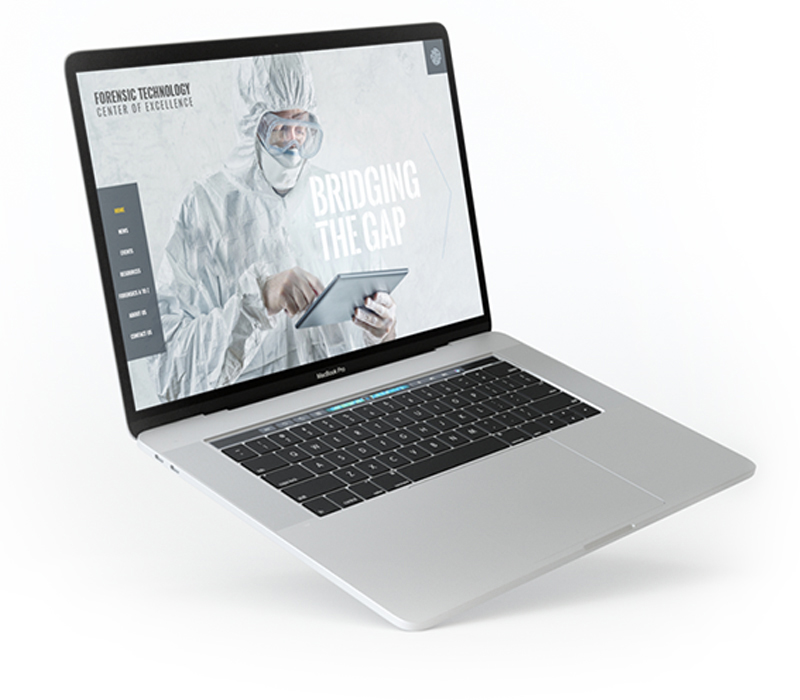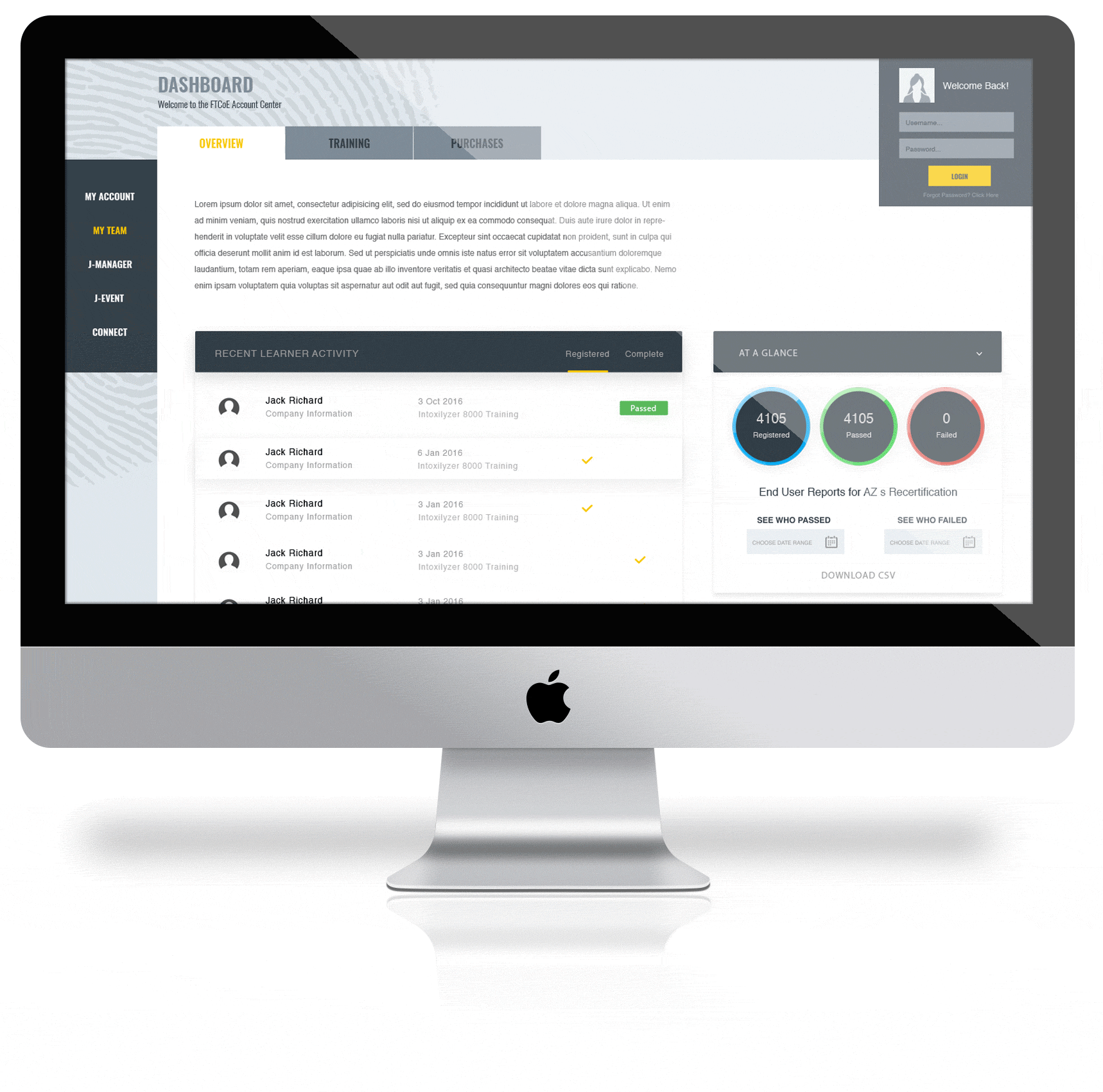 Providing Maximum Control and Usability of Complex Data and Online Training
The Forensic Technology Center of Excellence prides itself not only on testing and developing state-of-the-art forensic technologies but training and deploying knowledge to the justice community. With the tone set and front-end framework in place, it was time to shift focus to the most robust area of project.
Behind a secure login portal lies a central nervous system that feeds not only the FTCoE website but an additional partnership site providing additional training. Deemed the Account Center, this platform communicates directly with both sites as well as Adobe Connect (a service to provide online training, webinars, conferencing, learning modules, and user desktop sharing) to bring a complex matrix of information and user statistics to the forefront in a streamlined user-focused dashboard.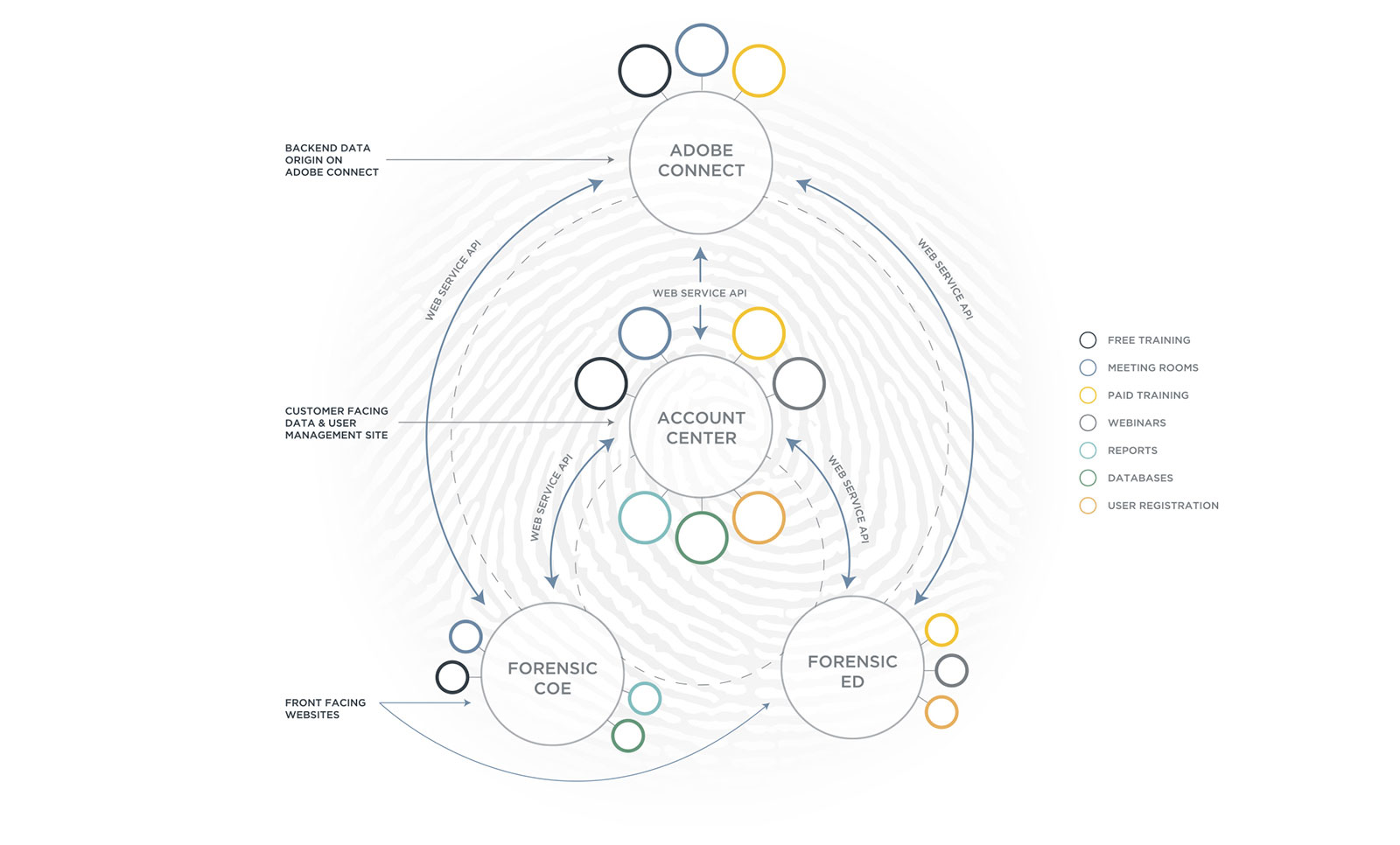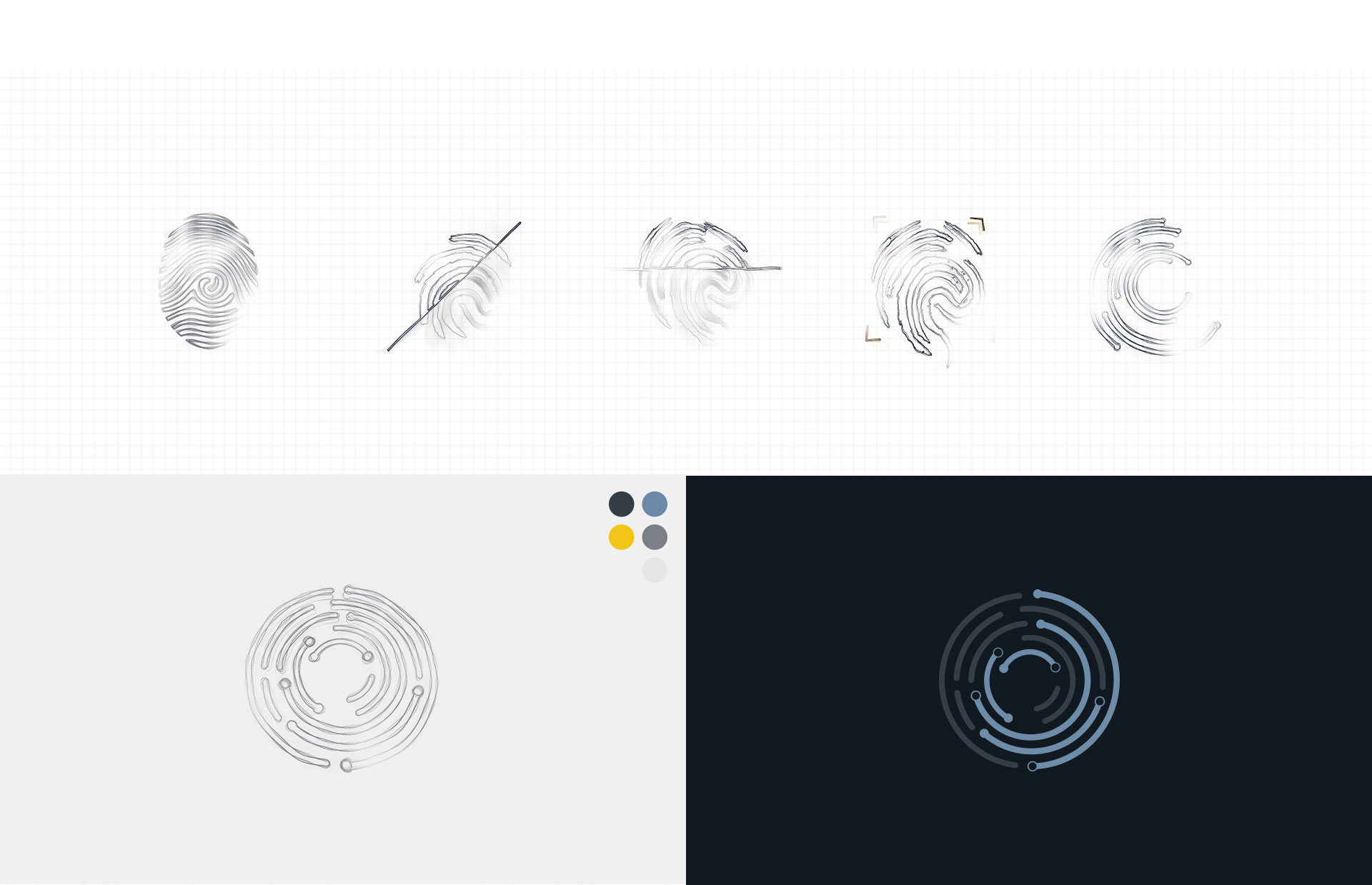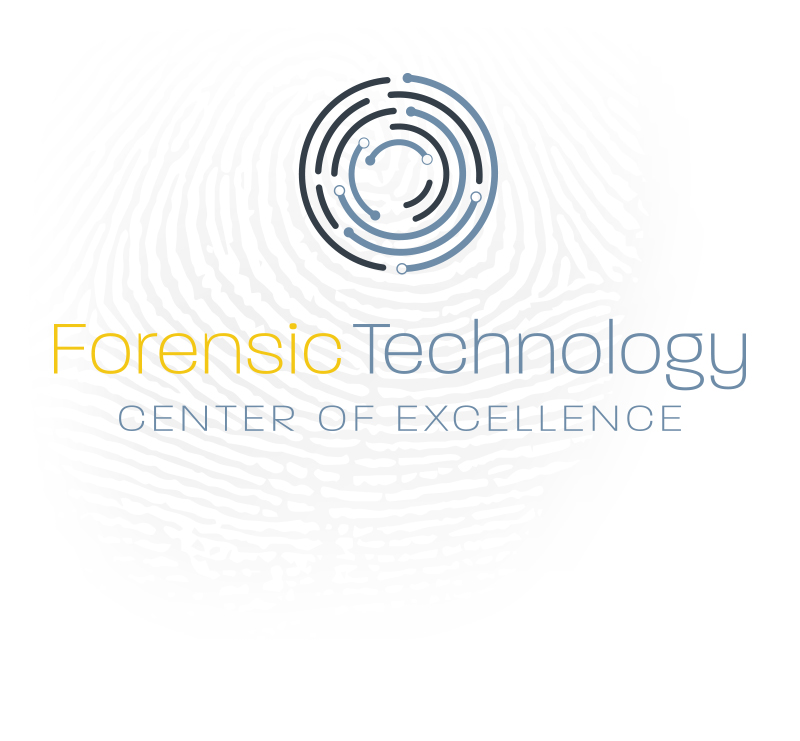 Fusing Two Facets to Drive Awareness and Recognition
When the FTCoE came to us, their brand was represented in the form of a word mark. In many cases this is not viewed as a negative concept. In fact, we love with the idea of clean, simple and meaningful design when it comes to a brands mark. What we saw was an opportunity to bring together the core facets that drive this unique community of experts to propel the brands image and what it represents. Simply put, we love brand storytelling and starting with a strong foundational mark opens those very doors. 
Forensics + Technology. With these entities defined and the overarching Center of Excellence encompassing them, we created a mark that stands true to this very idea.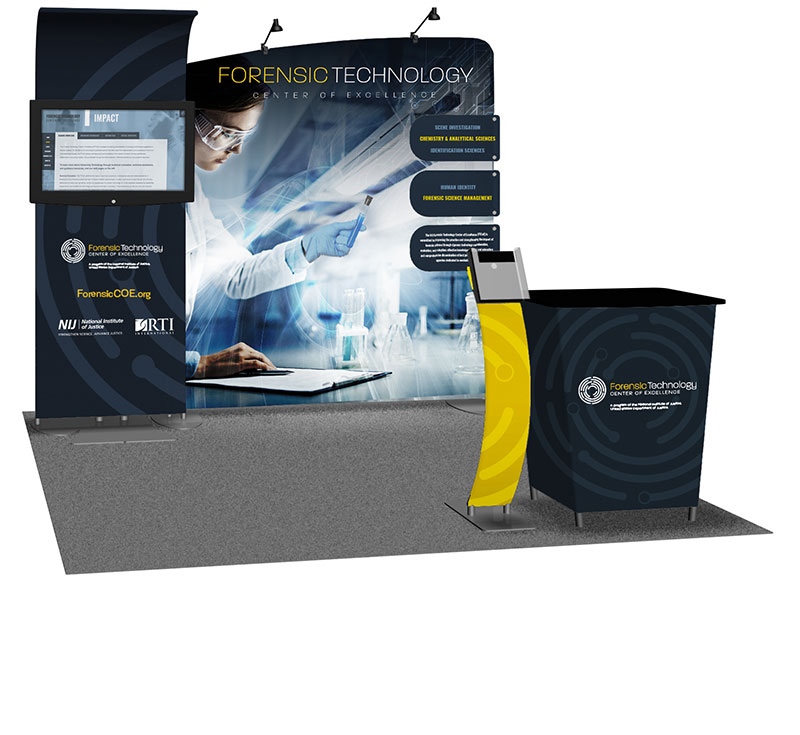 Creating a Portable Brand Experience
With a new brand and enhanced digital presence in place, we worked closely with members of the FTCoE to understand what their presence and interaction was like in person when engaging with potential partners, vendors and end users.
After evaluating their needs, we set forth to craft a unique experiential space for national exhibits to showcase the extensive knowledge and offerings that the Forensic Technology Center of Excellence provides to the industry and justice communities.