Case Study
Enhancing City Lifestyle at The Oberlin
Kimberly Development Group came to Mellonaid with one thing in mind: to build a distinguished, luxury brand that stands the test of time. Located in the heart of Cameron Village, just minutes from downtown Raleigh, North Carolina, The Oberlin will play host to twenty-six luxury residences offering a seamless blend of timeless charm and modern amenities. Through unparalleled design, research and execution, Mellonaid created just that.
Given the mission to effectively tell The Oberlin's story, Mellonaid always begins with the end in mind and utilizes the analytics behind good design. Everything from developing a competitive analysis, market research, copywriting and collateral material had to use the right research and follow a specific strategy. Our Mellonaid team also conducted numerous photo shoots to create original photography that captured The Oberlin's striking images of luxury across the downtown cityscape. It was important to Mellonaid to harmoniously weave this luxury messaging across all aspects of the branding, from its logo to web design.
SERVICES:
Strategy
Competitive Analysis
Branding
Messaging
Market Research
Copywriting
Collateral Material
Photography
Site Maintenance & Management
Web Design
SEO
Content Management System
Environmental Signage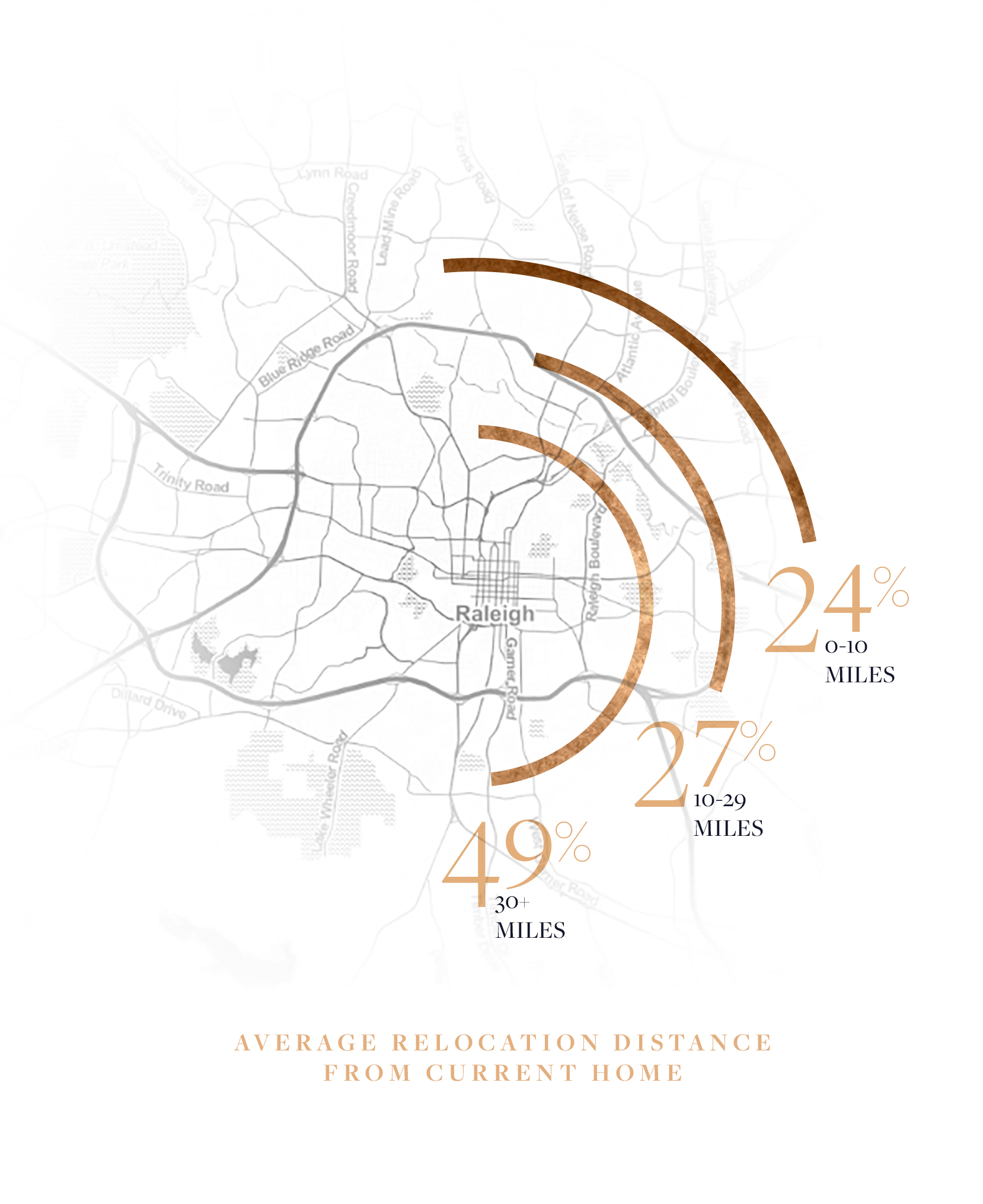 UNCOVERING THE COMPETITIVE LANDSCAPE
Research, Analysis +
Strategy
Understanding the competitive landscape starts with the integration of of research, analysis and strategy.
Given the rapid growth in residential real estate in the Triangle, it was imperative we understood the market as much as prospective buyers. Through extensive market research and competitive analysis, we constructed a brand platform that would both capture the heart of our audience and stand above the competition.
As we compiled and analyzed the data, we were able to identify and understand the buying habits of our target market. Since anecdotal evidence suggests that people tend to move within a relatively close range of their current residence if they remain the area, we were able to quickly shift our focus within a thirty-mile radius of The Oberlin.
Understanding the primary landscape allowed us to take a deeper look into the qualifying zip codes. More specifically, analyzing certain U.S. Census tracts allowed us to determine which candidates would be stronger than others.
By taking a close look at the secondary markets, classified as high income individuals who were relocating from other regions of the country, we were able to define a more granular set of traits not originally evident through the primary landscape.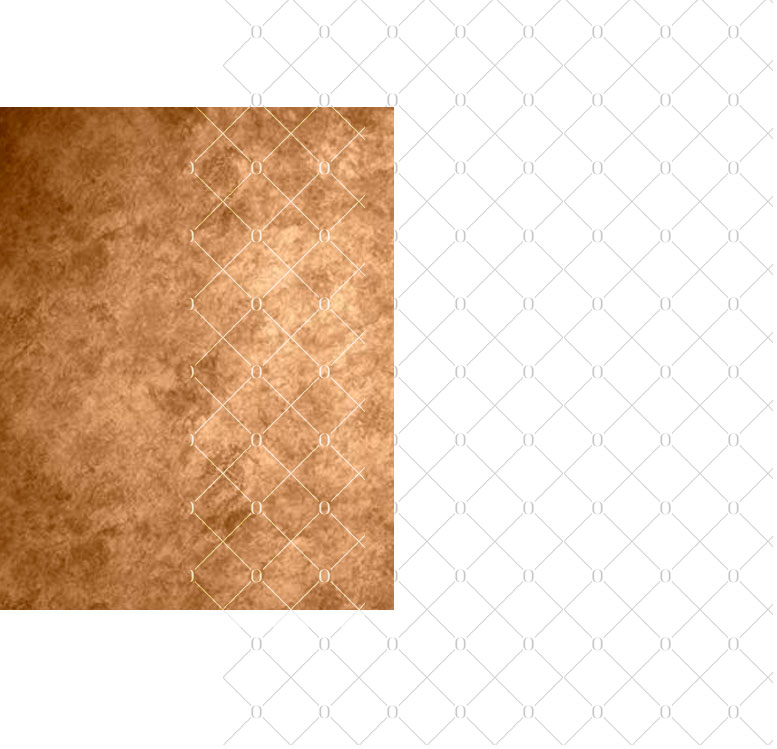 BRINGING IT ALL TOGETHER
Designing the Brand
+ Supportive Assets
From subtle curves to copper finishes, attention to detail is paramount, and The Oberlin mark captures just that.
Not only are these elements visually appealing, they also were designed to be representative of the craftsmanship and high-end work in which the consumer is buying. No detail too big or small is overlooked.  Understanding the product, audience and geographic location allowed Mellonaid to develop a powerful mark that exudes the expectations you come to expect in a luxury living community.
In support of the mark is an elegant pattern derived from individual details of the logo. Using this element across all mediums allows a stronger connection to the brand when the logo is not present.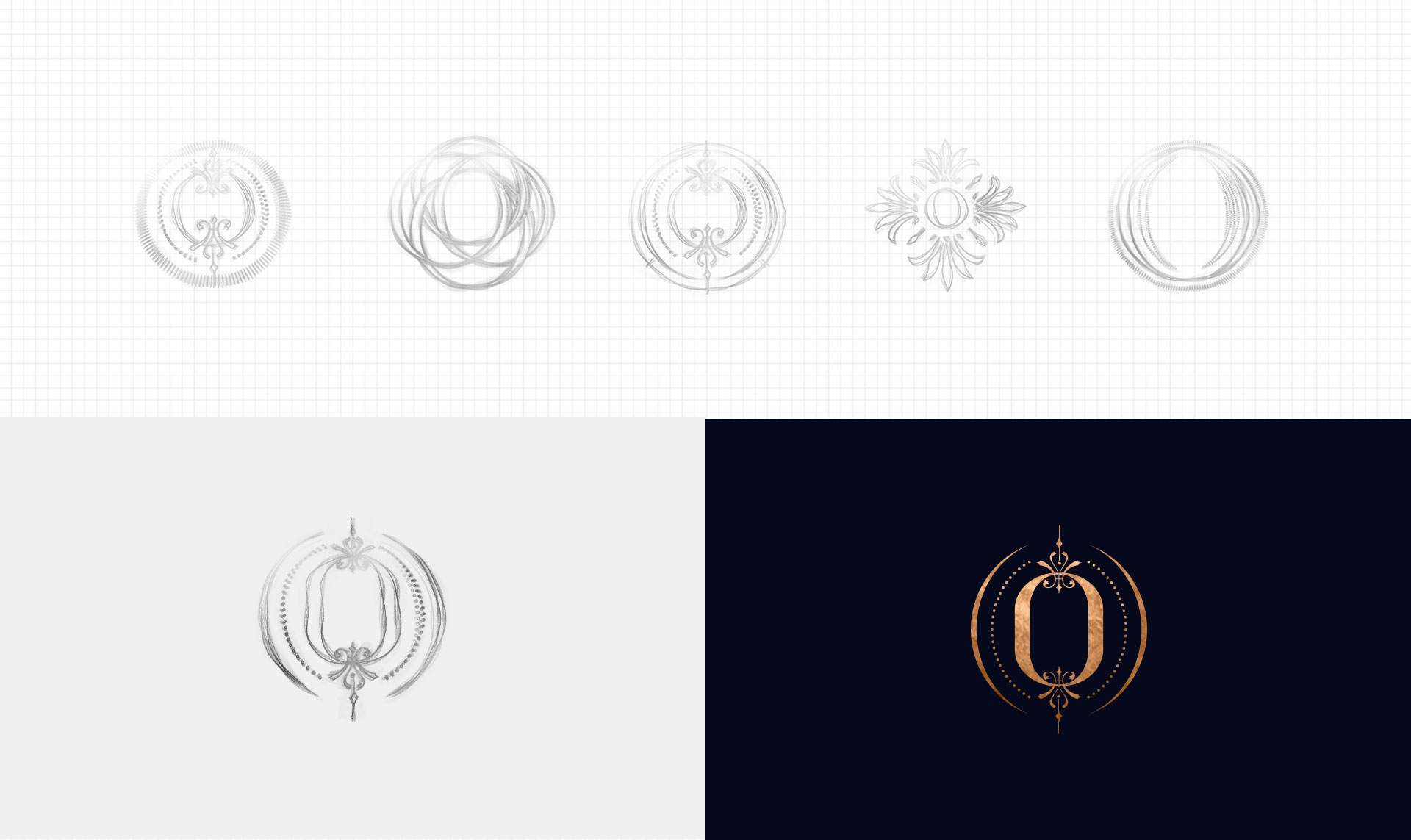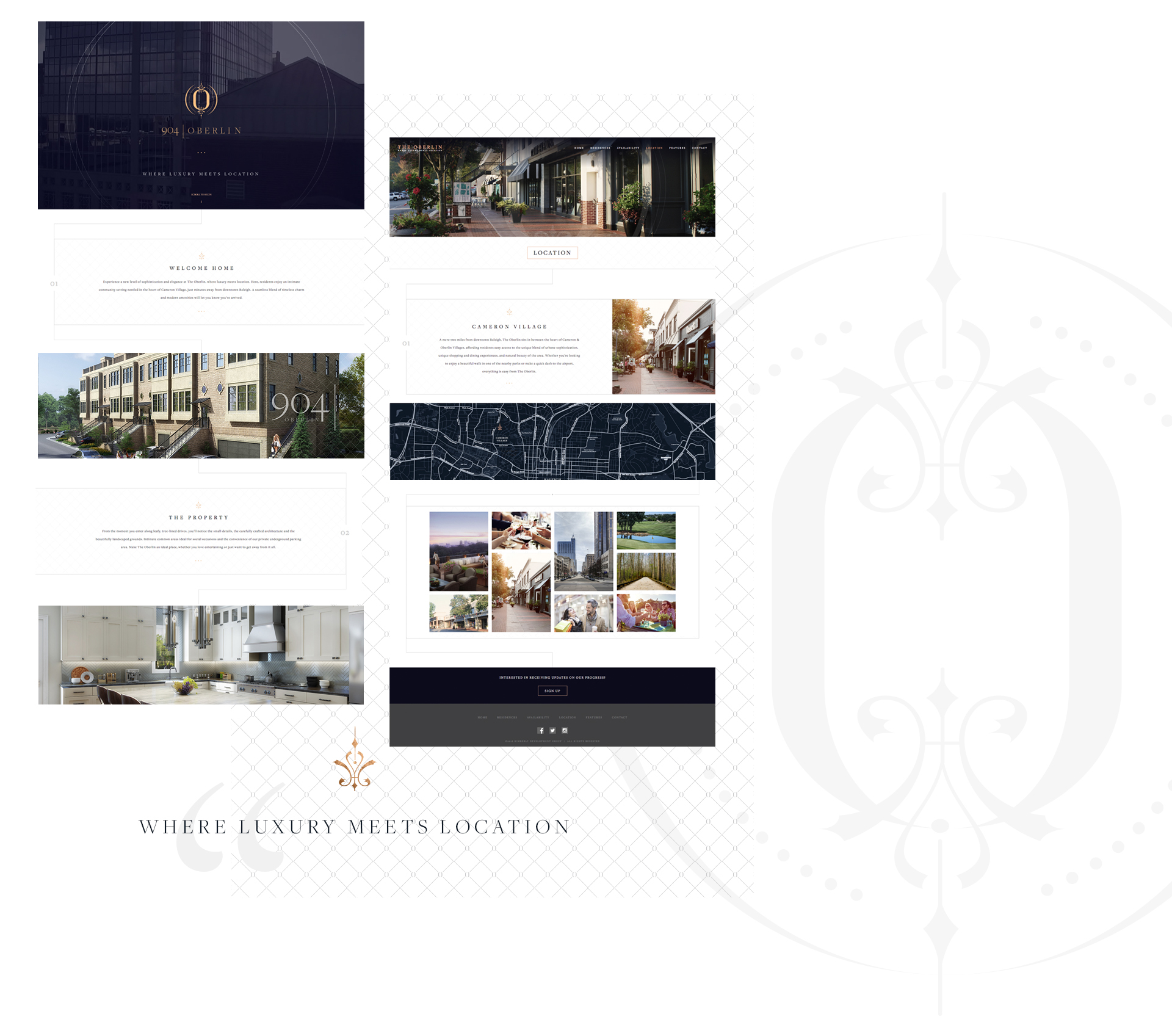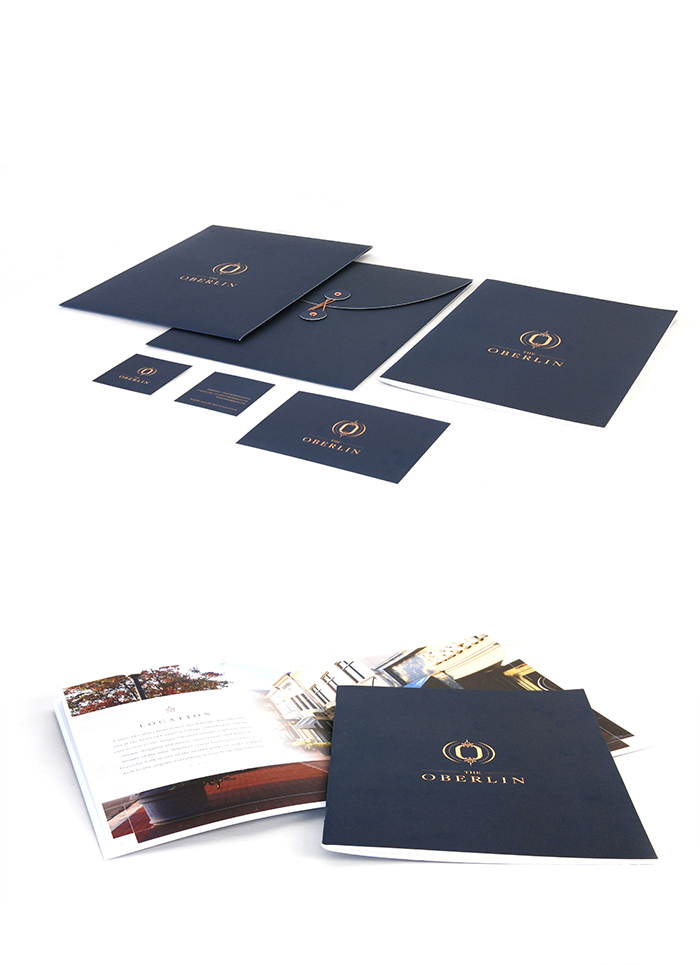 CREATING AN EXPERIENCE
From Print to
Experiential Design
Beyond the traditional collateral and brand creation came an opportunity to create an unforgettable experience.
Selling high-end, luxury condominiums with nothing more than a couple images can prove ineffective. With so much invested and everything riding on sales, it was time for us to do what we do best: create an out-of-the-box experience for potential buyers. Having done our homework, we were aware that similar projects offered nothing more than a few sheets of paper.
From the moment you walk off the elevator, we wanted to give visitors the sense that they were home. Hallways, wood trim and custom finishes were installed to mirror the experience of entering the homes. At the end of the hall, through the last door, marked the beginning of something special. What better way to give the potential buyer a sense of living than to put them in the home itself (of sorts). Crafted from 3D renderings, the sales center was transformed from an open office to gourmet kitchen and living space. Seeing is one thing, but being immersed and living it is another.
Custom built-ins and cabinetry wrapping around a TV offered a sense of living while five-star appliances and finishes lined the full gourmet kitchen. What's left was to convey the location aspect.
Beyond anyone's ideal home style comes the obvious: location. With nothing on the ground, we opted for video to capture the essentials located within waking distance of the complex. Through this series we captured the ease of access to shopping, dinning, recreation and most importantly, relaxation.