DON'T JUST STORYTELL. BE UNFORGETTABLE.
Create a story so unforgettable, it kisses the mind and strikes the soul long after words have been spoken. Good storytelling moves people.
Don't just tell a good story, evoke a response. A good story possesses the power to retell itself. Go beyond storytelling. Be unforgettable. That's where strategic copywriting + brand messaging comes in.
Your story is the voice behind your brand. But it must do more than just share words on a page. It can't just touch the mind; it must touch the heart to get a response. You want action. You want your brand to move people. Through proper messaging, trust, authenticity and aesthetic, Mellonaid's strategy is to create love and advocacy for your brand at every touch point — and keep it going.
COMPELLING STORYTELLING SERVICES:
Executive Ideation
External Interviews
Purpose-driven Creative Brief
Creative Concepting
Identity Systems
Narrative Design
Storyboarding
Integrated Tactical Planning
Execute + Evaluation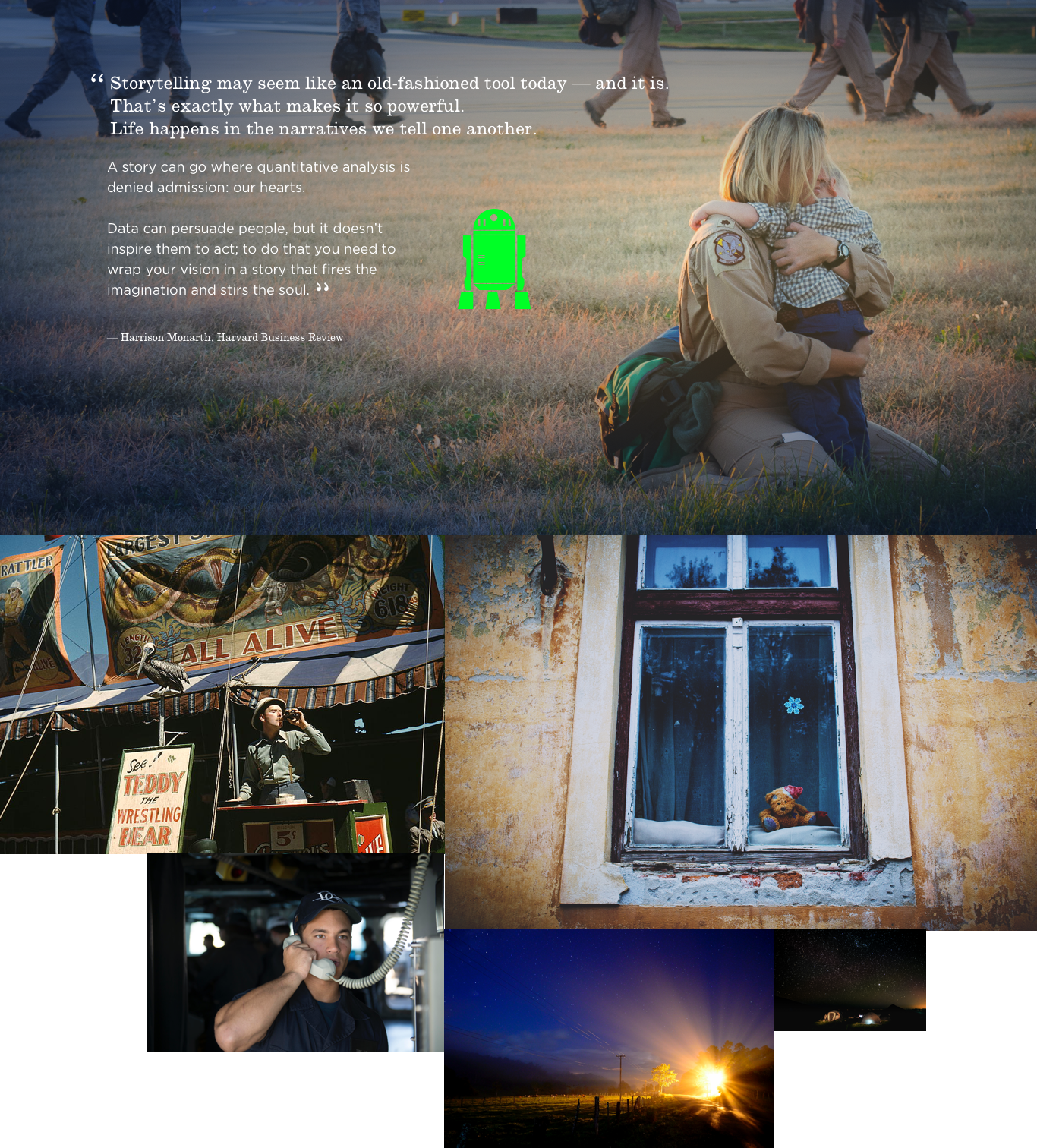 "People do not buy goods and services. They buy relations, stories and magic." — Seth Godwin